School Whare Programme
"TCS spirit at its loudest and most colourful"

Nothing highlights Tahatai's school spirit quite like its whare programme. Upon enrolling at TCS, each student is assigned a whare (traditionally known as school houses). Siblings will be placed in the same whare. Each whare is named after one of the significant local islands and represents a strong sense of belonging to the place we live and learn, the beautiful Papamoa coastline. Our four whare are: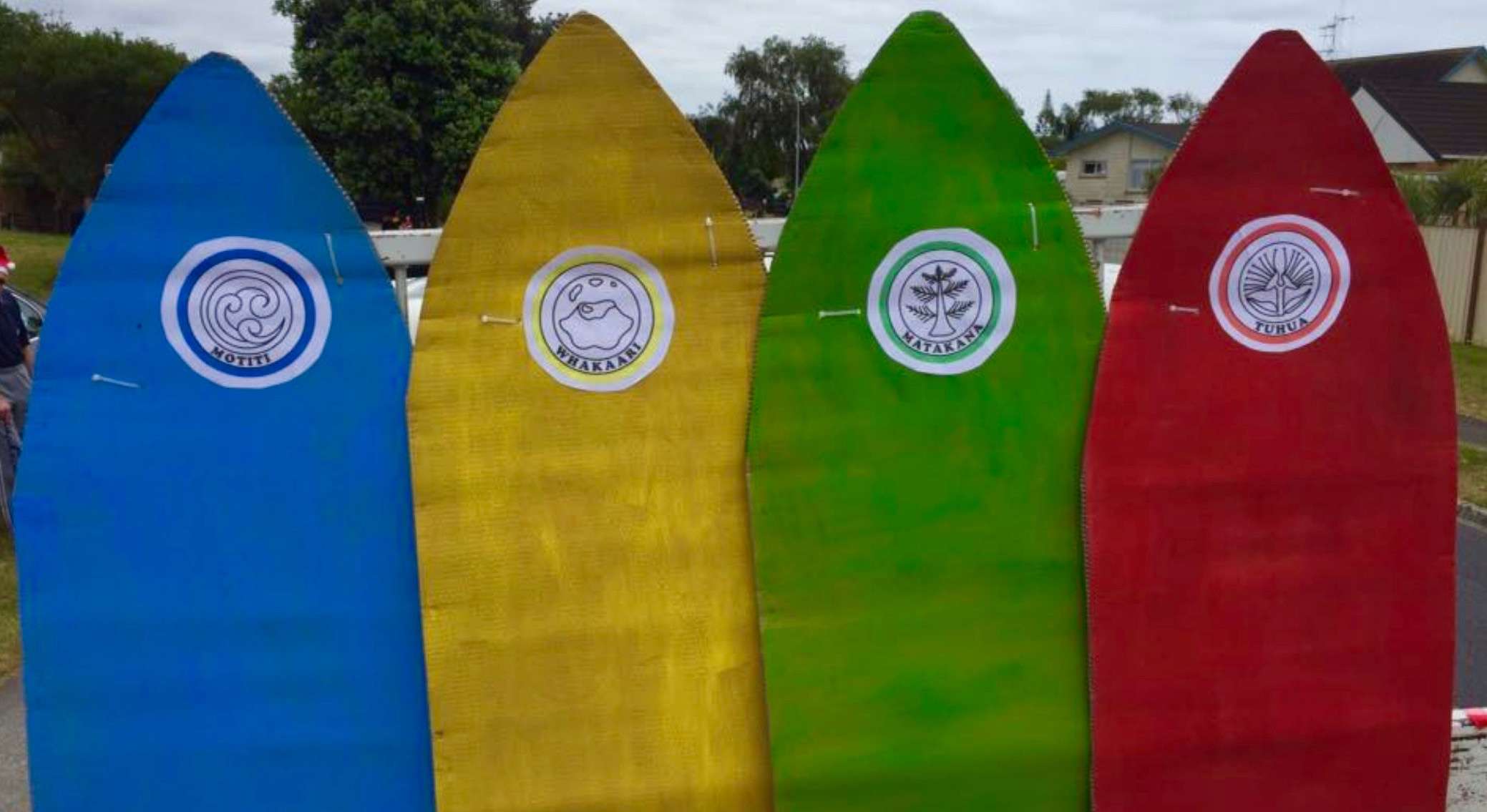 Motiti Whakaari Matakana Tuhua

At TCS our Whare system positively encourages student engagement in academic, cultural and sporting activities. Each Whare has a different colour, which helps students develop a sense of belonging, while building relationships across the school.
Whare challenges are embraced as part of everyday life at TCS and have a big impact on our school's positive culture. They are often very competitive but students understand that their purpose is to have a great time. Whare challenges are a fun way to develop our school's core values and the key competencies.

Whare T-shirt Fridays
A Whare t-shirt is presented to every new enrolment as a way of welcoming them to the school and acknowledging them as a valued member of our school community.
Whare T-shirts can be worn every Friday as well as for school sporting occasions, like the cross country, duathlon and Funky Fun days.
| | |
| --- | --- |
| Motiti | Whakaari |
| Tuhua | Matakana |

Whare Points
Students can earn points for their Whare throughout the year by participating in school events and demonstrating the school values.
At the end of each term our students eagerly await the latest tally of the Whare points. The overall winning Whare is announced at the end of the school year - the Whare Trophy is a much coveted award!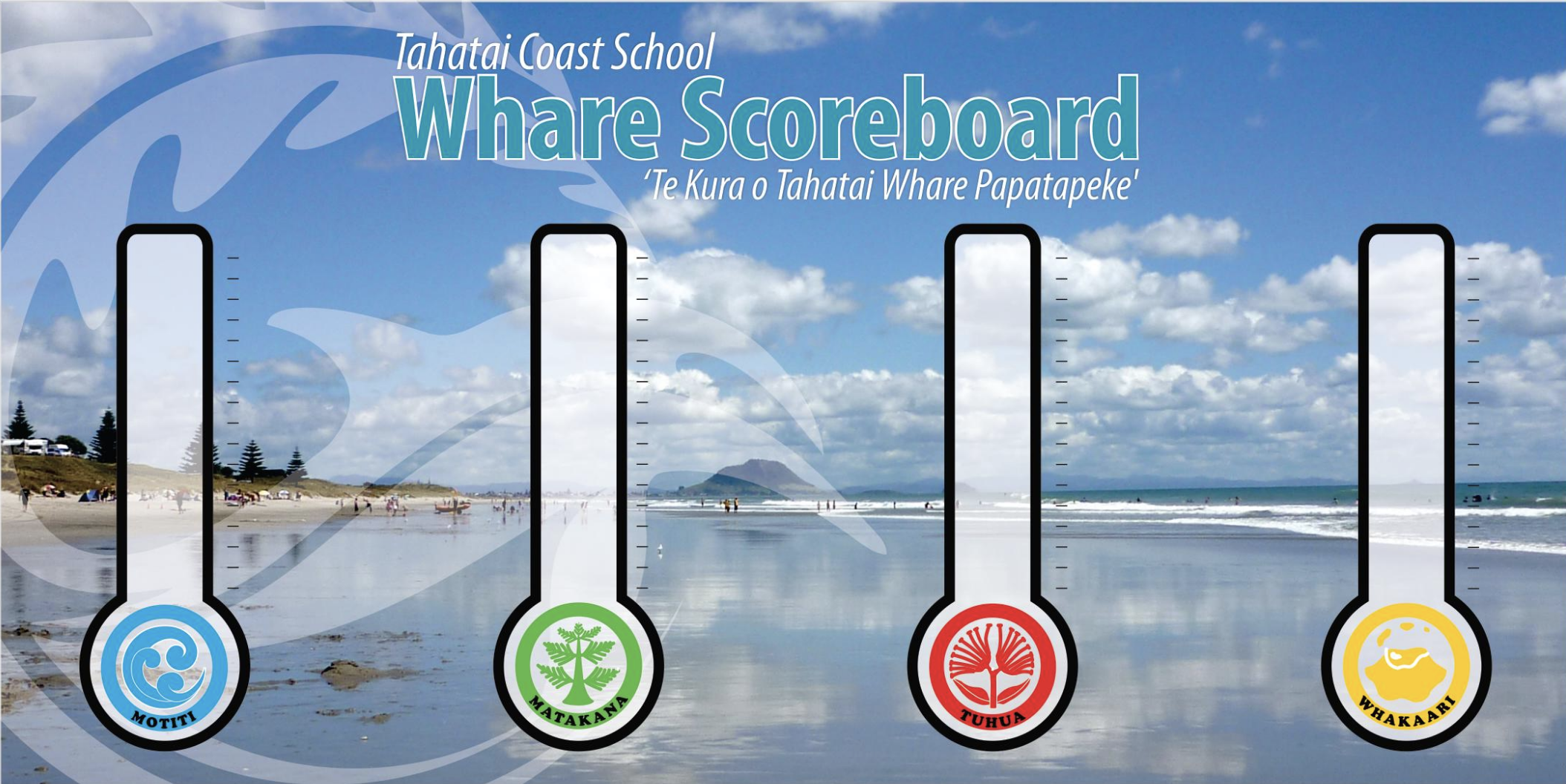 Students presenting the values of the school in the classroom will receive between 1 - 5 points. If students receive a Values Certificate that is an automatic 5 Whare Points. For example:
1 point = being attentive, good role model

2 points = demonstrating school values

3 points = helping others, taking risks with their learning

4 points = personal excellence - learning and behaviour (achievements)

5 Points = values certificate or sharing work with the Principal
Students presenting the values in the playground will also be able to earn points for their Whare.
Every student who participates in a school event such as Swimming Sports and Cross Country will receive 1 Whare point. Every student who places top 3 in the events will receive as follows: