Student Leadership
"Growing the leadership potential of every child"

At Tahatai Coast School we believe in the leadership potential of each and every child. We hold the philosophy that it is not just the elite who leads but that leadership is in all of us.
Leadership is a life skill and one that needs to be fostered within everyday learning context.
The student leadership opportunities we provide for our senior students aim to develop leadership skills that will enhance their personal development, build a sense of pride and self-worth, and foster high levels of engagement by having students active members of the school community.
Tahatai Coast School offers a number of student leadership opportunities for our Year 3-6 students, which help to develop their leadership skills and personal development.

2019 TCS Student Leadership Opportunities
Student Councillors

Whare Leaders

Peer Mediators

Road Patrollers

Manukura

TCS Kai Growers

Friendship Leaders

Library Leaders
What is being a Student Councillor?
At Tahatai Coast School the Student Council representatives are elected by their peers to represent them. There are four representatives in each of Years 3-6. The purpose of the Student Council is to give students an opportunity to develop leadership by organising and carrying out school activities and service projects. They gather the important 'student voice' that influences change within the school and they help share ideas, interests and concerns with the school wide community.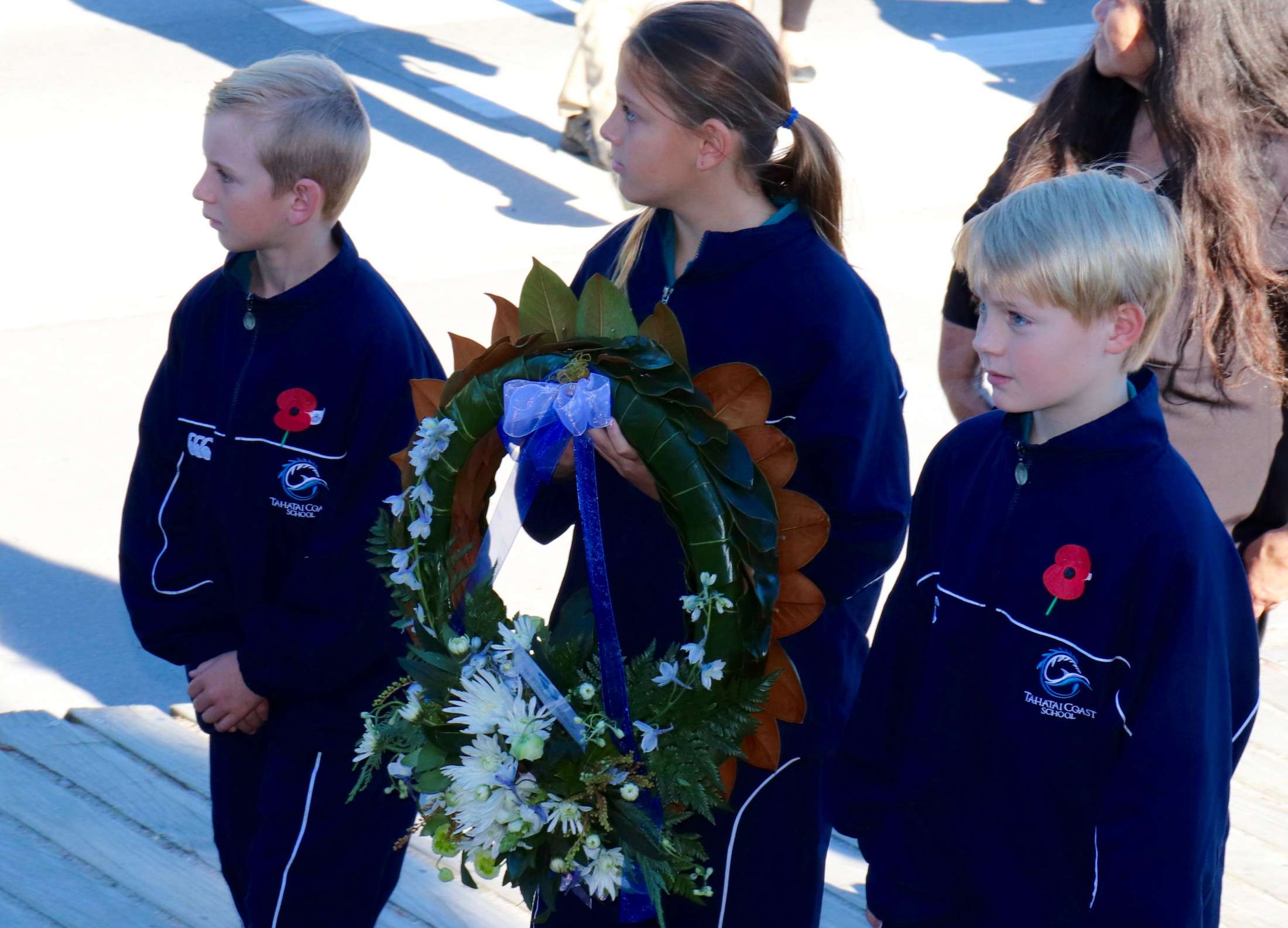 What is being a Whare Leader?
Our school is divided into four Whare (or Houses) that all students in the school are a part of. These are named after four local islands: Matakana, Tuhua, Motiti and Whakaari. As part of our 'Developing Leaders @ TCS' programme, we have elected members from Years 5 and 6 to lead their Whare. These leaders are chosen by their peers and play an important part in organising the members of their Whare for the various sporting and cultural activities that happen at Tahatai.
Students are selected for:
Be a strong role model for other students.

Having well-developed self management skills and being highly reliable.

Having energy and commitment while being entrusted to represent the school.

Having the ability to lead and motivate others through school sports and cultural events.

What is being a Peer Mediator?
TCS introduced this proactive programme in 2017 to empower students to resolve conflict peacefully. Individual peer mediators are taught the skills and processes to negotiate non-violent, constructive, co-operative win/win solutions to a problem. When implemented as a whole-school programme it immediately had a positive impact not only on students, but for the wider school community as well.
At Tahatai Coast School 'Peer Mediators' settle minor disputes permanently. This is to help to make our school environment a happier, safer, more peaceful place. Every break time, senior school peer mediators actively patrol the playgrounds wearing high visibility vests to provide a service for other students as 'peace-keepers'.

What is being a Road Patroller?
Being a Road Patroller is an important leadership position within the school. These children are responsible for making our three crossings safe for our students and whānau in the mornings and afternoons. This includes the cold and wet months of winter! They attend the road patrol training provided by our Police Community Officer to ensure they are suitably prepared. The students in this position need to be responsible, diligent and dedicated to fulfill their role.

What is being a Manukura?
There are many cultural leadership positions within our school. These students play a major role in sustaining tikanga within our school, create whanaungatanga across, support and encourage other cultures to participate and learn, create a sense of belonging for our tamariki/whānau in the school and are a representation of our Māori traditions.
The purpose of these roles is to develop confident, responsible and dedicated students. The benefits are that there roles become normalised and they understand and know the protocols and tikanga of our culture. These roles are developed over time as each students makes their way through the school.
These roles include:
Kaitātaki wahine (Female Leader) and Kaitātaki tāne (Male Leader)
Our leaders of the Kapa Haka rōpu are responsible for leading their rōpu in waiata and haka. They are the main callers of the rōpu and also have the responsibility of ensuring their rōpu is maintaining discipline and focus throughout the practices and performances.
Te Reo Presenters/Leaders
These leadership positions are for students of all cultures that come together to unite and our Tuakana in the school (older students), coming through the school.
What is being a part of TCS Kai Growers?
TCS Kai Growers was started three years ago by a parent (Lisa Anderson) who wanted to share her love of gardening with the school. She wanted to help children understand where their food came from. Clare Rodgers (Garden Facilitator), has organised the TCS Kai Growers for the last two years.
What is done? We run a term by term (season by season) programme, teaching the children basic gardening skills: planning, preparing, growing, harvesting and eating the food that the children have grown. While the vegetables are growing we discuss other aspects of gardening with the children; composting, worm farming, bees, seed saving, insect hotels and native plants. We also help maintain the school orchard and other areas of the school gardens.
Purpose: For the children to understand how to grow and eat their own food and to respect and care for the environment around them.
Benefits: Children learn to grow their own food and take pride in doing so. It gives them a sense of belonging and being a part of something. The sense of achievement when they have grown something and then taken it home or cooked it is immeasurable. Some kids find the TCS Kai Growers is their place to shine.
Kai Growers is for any child who would like to join from Year 3 and up.

What is being a Friendship Leader?
These leaders are responsible for organising games and activities for the various children who visit the Friendship Chair in our school during lunchtimes. They interact with students from all age groups and encourage children to play together. These leaders give up their lunchtimes to help others and truly show three of our five school values of respect, responsibility and integrity.

What is being a Library Leader?
These leaders learn all about the running of our school library. They follow a school developed system where the students start on the 'Using the Library' level and work their way up to the 'Master Library Level.' Tasks throughout the levels range from shelving, issuing and renewing texts, having responsibility for an area of the library and even opening and closing the library at set times during the school day. Our Library Leaders learn valuable skills about the organisation of a library while taking the lead on the day-to-day running of one.